Moonlight Whisper
Moonlight Whisper
Acrylic on canvas
36.25" x 36.25"
2017
Moonlight Whisper (detail)
Moonlight Whisper
Acrylic on canvas
36.25" x 36.25"
2017
Resplendent
Resplendent
Acrylic on canvas
36.25" x 36.25"
2016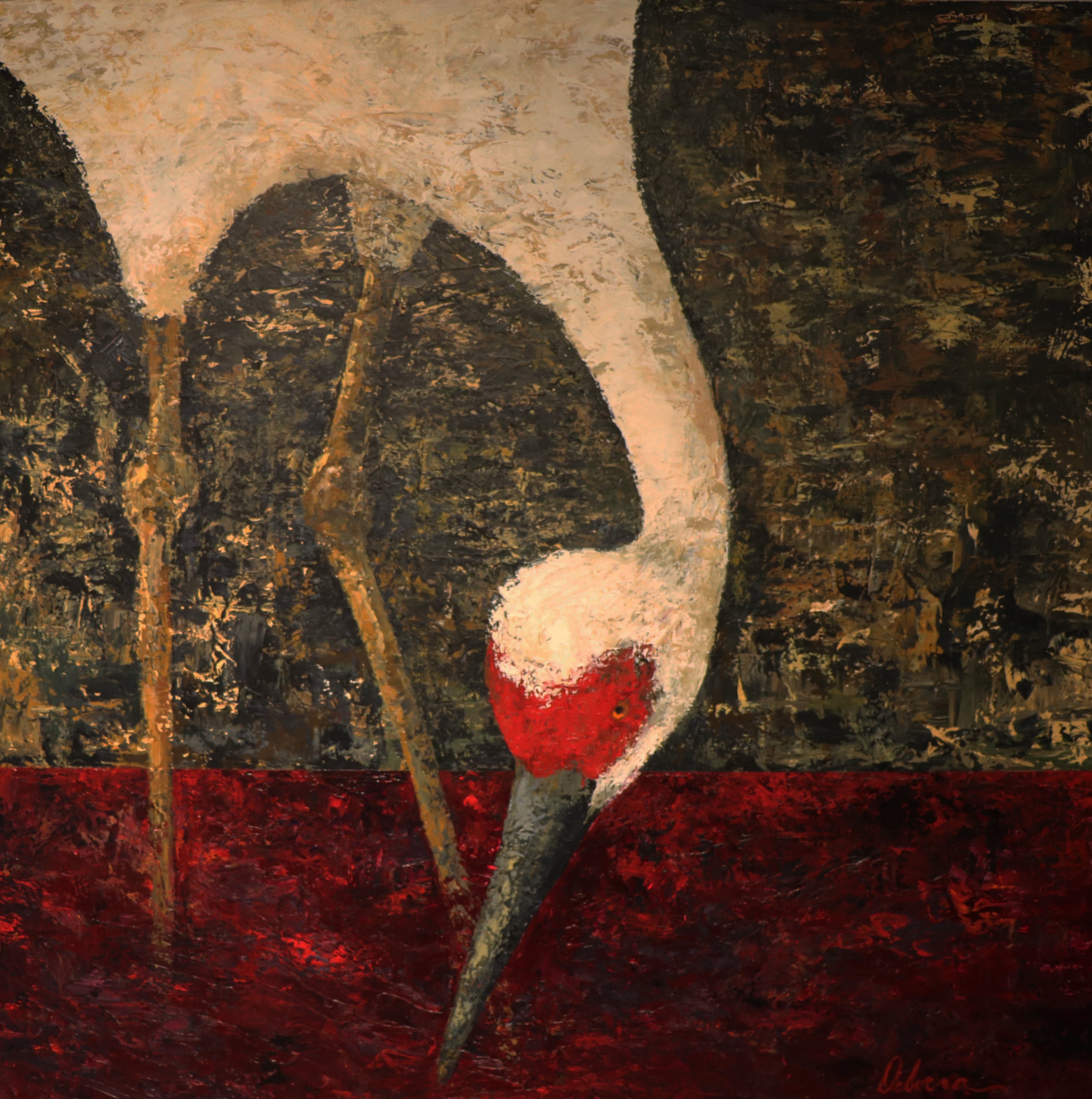 Gentle Pursuit
Gentle Pursuit
Acrylic on canvas
48"w x 48"h
2016
Intertwined
Intertwined
Acrylic on canvas
48"w x 60"h
2016
Intertwined (detail)
Intertwined
Acrylic on canvas
48"w x 60"h
2016
Mahler's Crane
Mahler's Crane
Acrylic on canvas
48"w x 48"h
2016
Mahler's Crane (detail)
Mahler's Crane
Acrylic on canvas
48"w x 48"h
2016
Majestic Presence
Majestic Presence
Acrylic on canvas
48"w x 48"h
2016
Flight
Elegance of Flight
While laying on my back
watching the birds in flight
I wonder at what ingenious creation all birds are.
What daVinci geometry
was used to help them lift their many shapes and sizes
without excuses into the air.
I long to share the joyfulness of their dance.
Is the lesson for me
to cut the tethers that restrain my my lofty dreams
no matter their size or shape?
Deborra
Acrylic on birch board
75½"w x 41½"h
2015
Elegance of Flight